Hi guys! Yes, the Kitty goes mushy this week. Well, there's been a lot of LUv in the air lately.

First our anniversary, then it was just hubby's b-day. We've eaten out more in the last 2 weeks than in the last 2 months! Then of course, there's always Valentine's Day, hmm? Sooo, there ya go.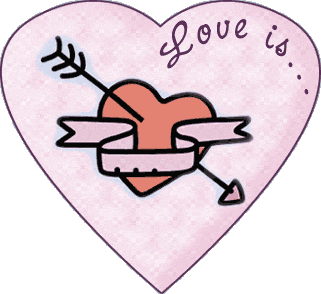 I'm cutting this short tonite - yup, "saving lives" tomorrow. More food too, we're having a "lasagna lunch" with all of us bringing in pieces and parts of a huge yummy meal. mm -mm-good! As usual, you can download the whole set below, k? Now, go give someone you love a big ol' smooch for me, and I'll see ya next time, k?

xoxo, ~KissyKitty